The Women in History program dramatizes remarkable women—from Queen Elizabeth to Sally Ride—for our elementary and middle school students. The American Association of University Women (AAUW) coordinates the costumes. We write the scripts. We are the women!
---
Supplemental Materials for 2021 AAUW Women in History Program
Note to Teachers:
To enhance the Women in History experience for your students, we are offering these supplemental materials to go along with the video performances. There are related class activities to provide the students and background information to answer their questions. Links to the videos and evaluations are included for your convenience, as well.
Thank you for your participation in 2021 Women in History!
---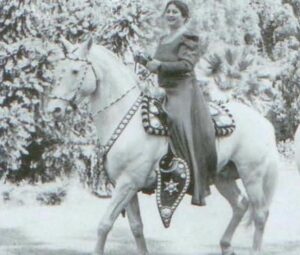 CARMEN CAMARILLO
Carmen grew up on the ranch of her father Adolfo Camarillo. She was a prominent citizen who helped build the Camarillo community through her tireless efforts and philanthropy.
Activities for Grades K-2 (Camarillo)
Activities for Grades 3-6 (Camarillo)
Background Information (Camarillo)
Video Performance
Teacher's Evaluation Form (Camarillo)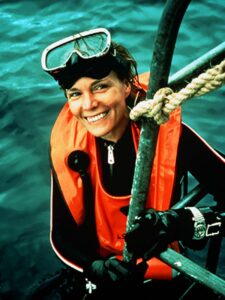 SYLVIA EARLE
Sylvia Earle is a world acclaimed oceanographer who has been on the forefront of marine exploration and ocean conservation for over 50 years.
Activities for Grades K-2 (Earle)
Activities for Grades 3-6 (Earle)
Background Information (Earle)
Video Performance
Teacher's Evaluation Form (Earle)